Is there patio furniture that will actually last outside in our Texas weather?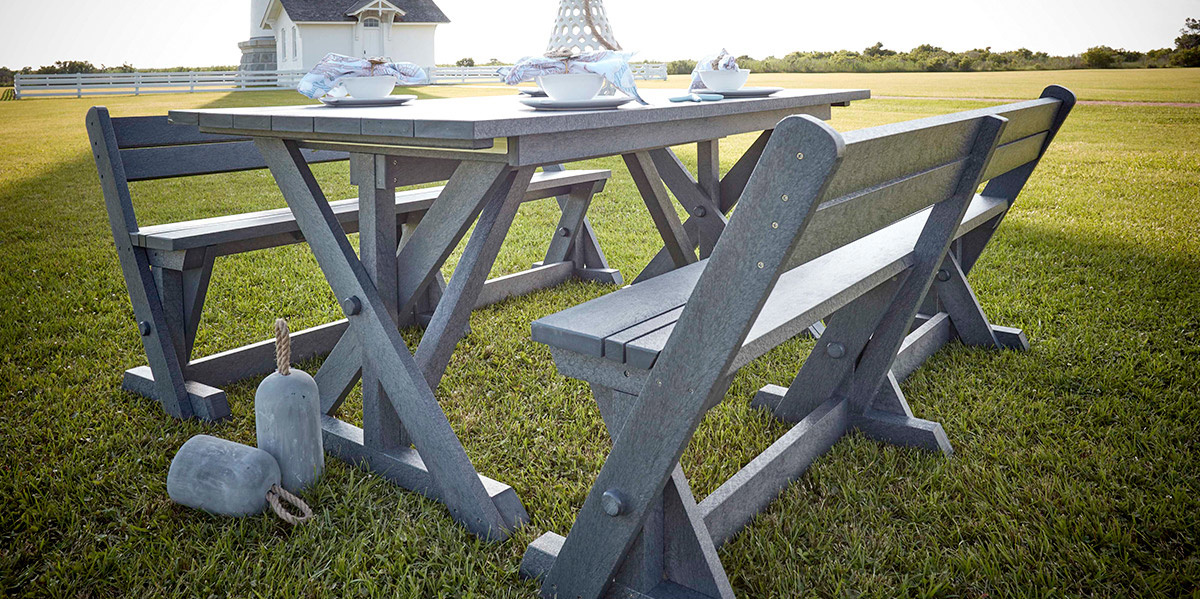 Is there such a thing as weather-proof patio furniture?
Grilling on the patio with family and friends is an American pastime that Texans take to heart. There is nothing better than relaxing in the sun or shade with good food, good company and the great outdoors. So when choosing how to furnish your outdoor space don't you want something that will be more dependable than the Texas weather and withstand the days that aren't so nice? We get snow in the north, desert like temperatures in the panhandle and salt-infused air and rain down south near the coast. With all of these harsh elements, what outdoor furniture could possibly stand a chance? At Tree House Furniture, we believe we have found the solution.
The Canadian-born brand C.R. Plastics has taken our needs to heart and produced a product fit for Texas weather.  Let us start with the frame. It is manufactured from recycled plastic so the color is infused into the material instead of painted. Thus providing a fade-resistant material. The screws used are marine-grade stainless steel hardware. You can check off the rust proof box for that one. The cushions are covered in Sunbrella fabric; a fade-resistant, easily cleanable, very durable material that's available in numerous colors and prints. The real cherry on the cake is the 25-year warranty that ensures you will be enjoying you patio furniture for years to come.
So if you are in the market for patio furniture, browse the amazing products produced by C.R. Plastics. Durable, family approved and environmentally friendly.